Privacy Policy
Philosophy of Privacy Policy
TEC Business Services Corporation (hereinafter referred to as "TBiz"), as an entity operating in the business fields of labor dispatch, recruiting, outsourcing, translation and interpretation, and facility management to deal with personal information, considers it to be a crucial societal responsibility that we appropriately and carefully handle and thoroughly protect personal information including certain personal information obtained from its customers and employees (hereinafter referred to as "personal information") in the course of business activities.
Furthermore, TBiz believes that one of the important basic principle of our business activities is to reassure customers by protecting personal information.
Therefore, TBiz instituted "Privacy Policy", and hereby declares that we make every effort to pursue the policy.
Privacy Policy
TBiz obtains personal information after clearly indicating the purpose of use beforehand. TBiz only uses personal information within the framework agreed upon by customers and employees, only uses personal information to enable execution of work, maintains an internal management system, and implements security management measures to prevent usage and provision of personal information beyond the purpose of use.
TBiz abides by the laws and regulations pertaining to protection of personal information, guidelines stipulated by the government, and other standards.
TBiz deploys reasonable security measures and takes corrective measures to prevent illegal access or loss, destruction, falsification or leakage of personal data.
TBiz establishes a Personal Information Administrator who assumes the clearly defined responsibility and authority to conduct and operate our personal information protection management system, and appropriately manages personal information.
TBiz continually improves our personal information protection management system through education, operation, audits, and reviews.
TBiz sets a contact for inquiries about personal information related to disclosure, modification, deletion, utilization, requests to not provide one's personal data, claims, consultation, etc. and deals with such inquiries within 2 weeks of their receipt.
Established: April 1, 2005
Last Revised: April 1, 2018
Shinobu Koizumi
Representative Director/President
TEC Business Services Corporation
Contact for inquiries
Tel: 047-413-7670
Fax: 047-413-7650
Mail: pmr@tbiz.co.jp
Person in charge: Hideki Morooka, Personal Information Administrator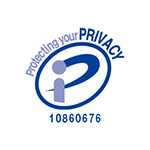 TEC Business Services Corporation is an accredited private enterprise of "PrivacyMark" since May 30, 2008. PrivacyMark is accredited by Japan Information Processing Development Corporation (JIPDEC) to private enterprises that maintain systems for the appropriate handling of personal information.